Ackerman's 4th of July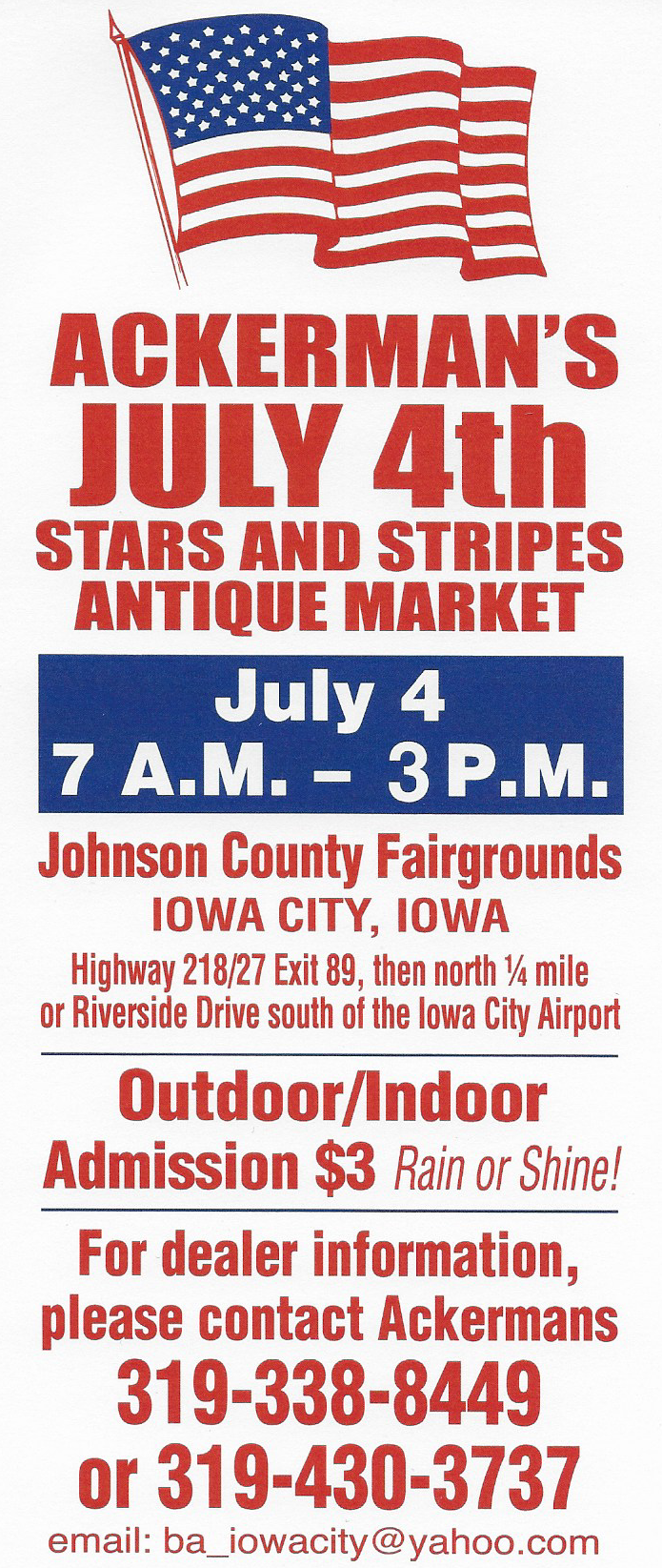 Ackerman's July 4th Antique Market is Canceled for 2020!!
There is a alternate Barn Sale .. See below
JULY 4TH ANTIQUES IN THE BARN ANTIQUE SALE
814 NEWTON ROAD IOWA CITY, IOWA
SATURDAY JULY 4TH ONLY! 8 A.M. – 4 P.M.
Info in the Upcoming Events calendar.